Upholstery Sale

20% off
---
Refresh your home with upholstery pieces from Cocoon which are on sale at 20% off to March 31st. Cocoon is featuring a sale with its most comfortable line of upholstery, Lee Industries.
Lead times for our upholstery have vastly improved as our suppliers have been able to ramp up production in January. Currently, if you select Rapid Lee styles of upholstery frames they will be in our showroom in 8 weeks. Same for dining chairs and beds. Regular upholstery is sitting at 12 weeks lead time and improving every month.
Representing a broad spectrum of styles - casual, modern, classic - all of our upholstery lines focus on comfort and value. Update your beds, replace that sofa or add some extra swivel chairs during this sale period.
Features of the sale are:
applies to new orders and includes showroom items
20% off off for all new orders and more off on selected showroom stock
all orders have to be placed by March 31st
sale applies to all vendor and COM fabrics
> RapidLEE Upholstery Program - 8 weeks production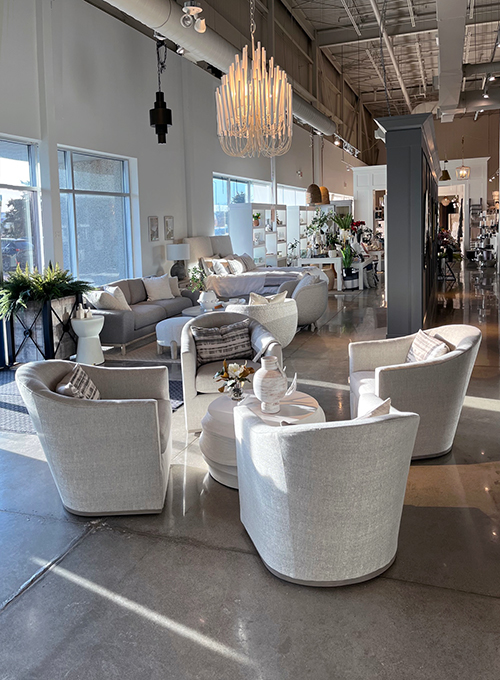 Davis Swivel Chairs shown around the Kai Cocktail Table all under the Tilda Large Chandelier